The State of Connecticut has relaunched the THRAP rental assistance program for Connecticut residents impacted by COVID. Information on how to apply is on the flyers.
Download the English & Spanish Flyers: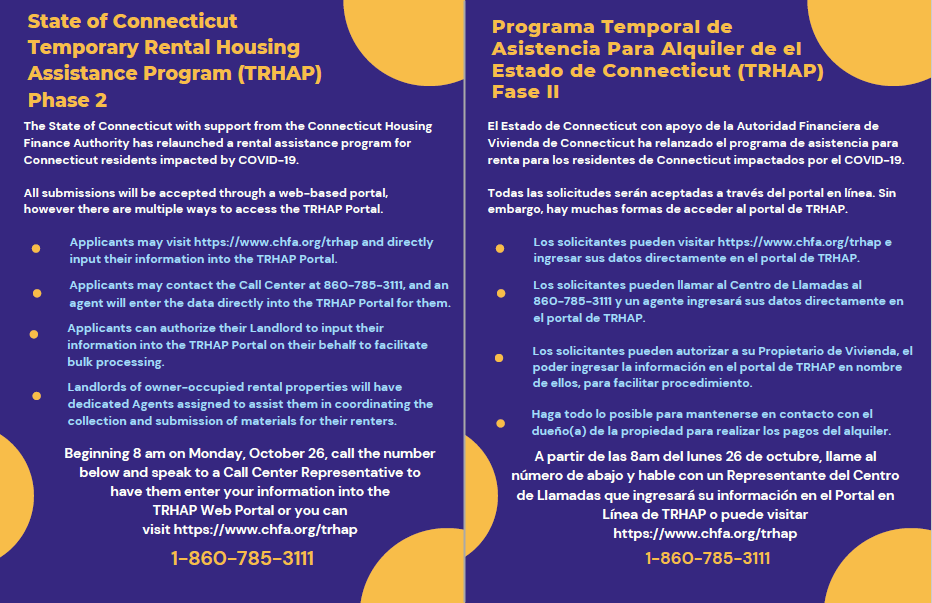 Applicants may visit https://www.chfa.org/trhap and directly
input their information into the TRHAP Portal.
Applicants may contact the Call Center at 860-785-3111, and an
agent will enter the data directly into the TRHAP Portal for them.