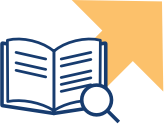 If you want to learn about your rights, visit the self-help library at CTLawHelp.org.

If you want to apply for free legal assistance, call Statewide Legal Services at 1-800-453-3320 or by clicking the button below. You can also apply by text. Simply text the word APPLY to 860-300-3845 and answer the questions as you are prompted. Standard messaging and data rates may apply. Statewide Legal Services is Connecticut's legal aid hotline that can tell you if you qualify for free legal aid and can connect you with a legal aid lawyer in your community that can help you. Please note that Statewide Legal Services is a different agency than Connecticut Legal Services.

If you are facing criminal charges, CLS cannot help you. If you cannot afford a lawyer, you can contact the office of the public defenders.

If you are over 60 years of age and DO NOT live in the New Haven or Hartford areas, call one of CLS' offices directly. Click on the contact us button below for contact information for the CLS office nearest you.